GIAN ROTARY LOBE PUMP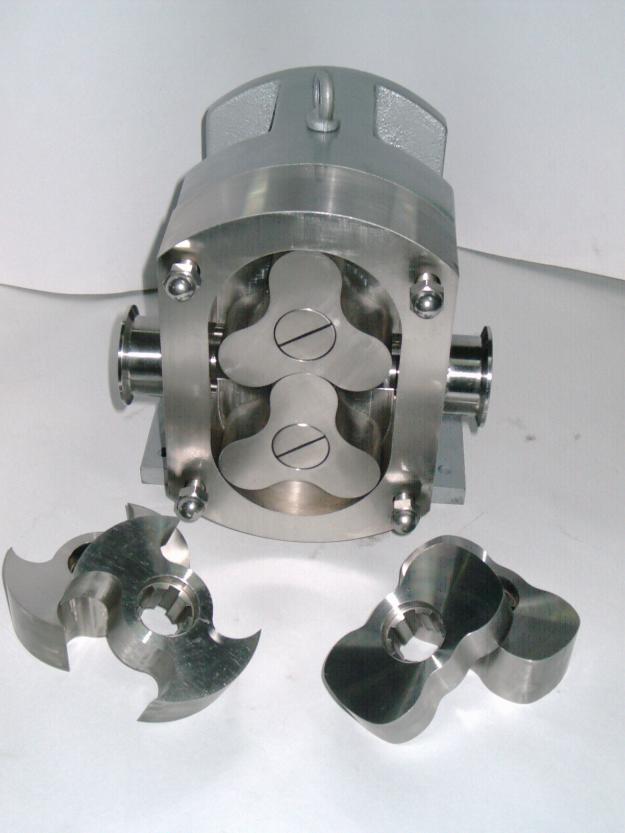 INDUSTRIAL APPLICATION:
PHARMACEUTICAL OR BIOTECHNOLOGY: paste, plasma, icing, glucose, etc.
COSMETICS: beauty creams, toothpaste, shampoo, detergents, lotions.
CHEMICAL: paints, enamels, detergents, polymers, resins, solvents, acids, etc.
BEVERAGES: wine, alcohol, beer, soft drinks, syrup, tea, fruit juice, grape juice, mineral water.
FOOD: fruit and tomato concentrates, sauces, mayonnaise, homogenized meat, starch, vinegar, wine, olive oil, mustard, etc.
CONFECTIONERY: chocolate, cream, products with yeast, fillings, fats, jam, preserves.
DAIRY: milk and its products, soft cheese, yogurts, fruit for yogurts, butter, curd, cream, whey, etc.
SERIES
A, B, C, D, E SERIES (INTERCHANGEABLE ROTORS)
A, B, C SERIES: Efficient transfer of high, medium or low viscosity products.
C, D SERIES: Easy handling of delicate suspended solids.
All rotors are interchangeable without modification.
SIZES OF A (B, C, D, E, F, G)
3 sizes
Discharge pressure up to 15 bar.
Flow rates up to 30m3/hr
Materials
AISI 304 or acid-resistant steel AISI 316